WHITEPAPER
The Composable CDP: Turn your Data Lakehouse into a CDP
Activate data from your best single source of truth – the data lakehouse. Build your CDP from best-in-breed components on top of your existing data platform.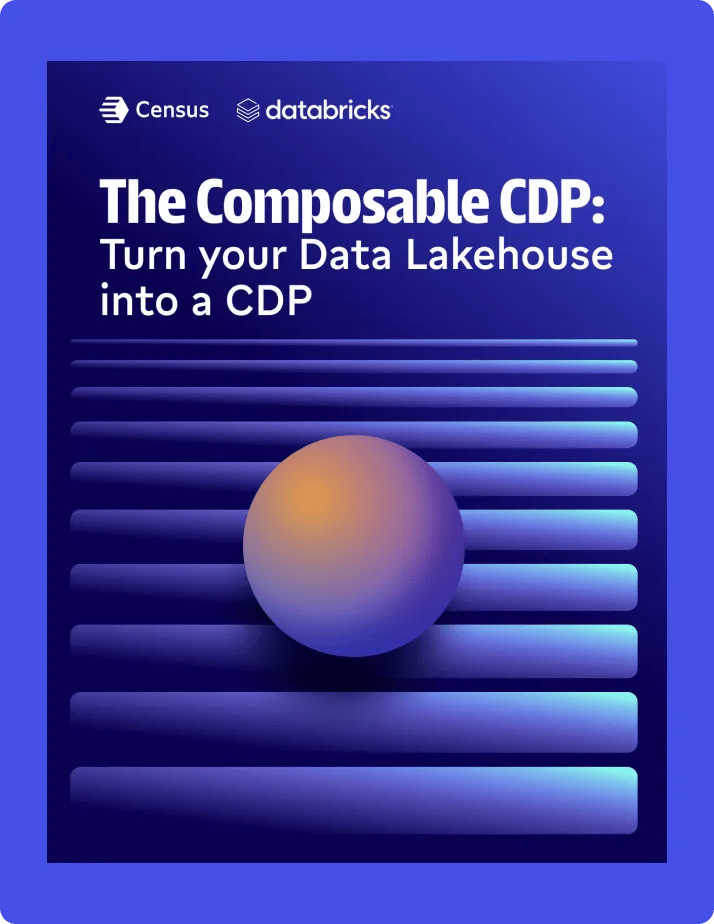 Featuring these best of breed solutions


What you'll learn
How CDPs fail to deliver on their promise of a unified customer view
What is an Composable CDP, and how it compares to an off-the-shelf platform
Why organizations like Plume & YipitData have built Composable CDPs on their lakehouse to empower their business teams
Download this whitepaper for free today!