Company Type
B2B
Team
Data, Sales and RevOps
Use Cases
Product metrics in CRM, Product-led growth
Featured Integrations
BigQuery, Heap, Marketo, Salesforce
Correctly utilizing and managing customer data is an important part of managing customer relationships for any business.
And for a company like Fivetran, that responsibility is shared across many different people, teams, and tools, all working together to make sure that those customer relationships are fostered as best as possible.
From the get-go, Fivetran has sought data management tools to get the right information in the right places, with minimal hassle. As a data management tool themselves, you could even argue that it's part of their DNA. That's why when it came time to begin moving data from the warehouse to Salesforce they began using Census.
Here's the story of how.
About Fivetran & Their Team
Fivetran is a fully managed and automated data integration provider. "We move data from any of your applications or databases, into a data warehouse where you can perform analytics," says Garegin Ordyan, Head of Analytics at Fivetran.
"Fivetran is fully managed where we can handle all of the schema changes, any updates, basically everything under the hood, and you just get to have your data delivered to your warehouse without worrying about your pipeline breaking due to changes in the source."
Garegin has been at Fivetran for the last three years, and has been using Census for almost all of that time, but he isn't the only one.
Garegin's fellow Fivetran team member, Saurabh Kapadia, Lead Salesforce Architect, also has seen Census open up a lot of doors for how Fivetran is able to use customer data to better serve their interests. Together, they represent the different ends of the spectrum for how Fivetran uses Census.
And, together, they have seen countless ways Census has brought more visibility and ease to data management at Fivetran. "Before, it was like we had a bicycle and then we got upgraded to a rocket ship with Census" says Garegin.
"Before, it was like we had a bicycle and then we got upgraded to a rocket ship with Census."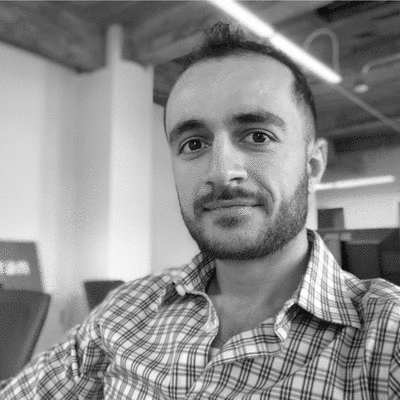 Garegin Ordyan,
Director of Analytics
Before Fivetran and Census
Fivetran prides itself in being one of Census' first customers. But before they found Census, they were using an in-house solution to move their data. "It was extremely minimal," Garegin says. "Back in the day we used a tool that literally did one job — load the account ID, and then everything was triggered based on that. But because of that, everything happened in a very suboptimal way."
Garegin says that while they were "able" to load whatever records they could get, it ultimately came at a cost, "We would have to cannibalize the engineering team to write some job that was just super limited. There were a lot of simple inserts, and updates were not processed properly causing duplicates. It was a broken system."
Taylor Brown, co-founder and COO at Fivetran, brought Census to them to help get the data into Salesforce and their other applications more easily. "Taylor knew the founders of Census. He just came in one day and said, 'Hey, we need this data in Salesforce and here's a tool that does it.' That's how we discovered Census," recalls Garegin. "So we started writing queries and loading a lot of data into Salesforce. And that's when things shifted. Suddenly, we could have someone who wasn't an engineer set up a job any way they want."
Saurabh chimes in, "From my perspective, even though I didn't see how the process used to work, I know that I have a lot more visibility as we are receiving data in Salesforce. Before, how the data that was flowing to Salesforce couldn't have been very transparent. And now Census gives me a good dashboard that the same job is working and shows all the records it's bringing in."
More Visibility with Census
In fact, the increased visibility with Census is a huge benefit for Saurabh, which he touts as one of his favorite things about using the tool. "Census can tell me exactly what might be wrong," says Saurabh. "It could be a Salesforce trigger or not having permission to a certain field. With all that information and all those records, specific details are captured in Census, which means it's easier to go and troubleshoot that data. Even people who are not as close to the data can still go in and look at what might be wrong, because Census provides a good layer of transparency into how the data pipeline is feeding the data."
Right now, Saurabh is using Census to send data from the warehouse into Salesforce. "We use it for lead creation. For us, we need to gather and enrich the lead a little more before we can insert it into Salesforce. So, in our process, the user signs up and we refine that data before we use Census to load that lead in."
"We use it for lead creation. For us, we need to gather and enrich the lead a little more before we can insert it into Salesforce. So, in our process, the user signs up and we refine that data before we use Census to load that lead in."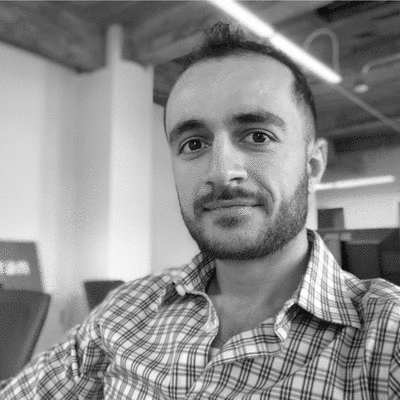 Garegin Ordyan,
Director of Analytics
What Makes Census Different
For Garegin and Saurabh, using Census allowed them to add new functionality to Salesforce. Garegin explains that while nothing was impossible before, "It's just so much better now. The analogy that I like to use is let's say there's a store, and it's five miles away. Before, we were walking to get to the store. It was possible, but it was a really long walk, and it was really painful. Now, with Census, we have a car. Now we can just drop by the store, even two or three times a day — it just doesn't matter. With Census we can load the whole trunk with everything we want."
And this difference he says comes down to a similarity that Fivetran and Census share. As Garegin explains, in many ways, Census is similar to Fivetran but with the opposite functionality. Where Fivetran moves data from applications to the warehouse — Census moves from the warehouse to the applications.
"It's the same thing just in the opposite direction," says Garegin. "But in addition, our philosophies are very similar as well. We both take something that is very complicated to do and make it extremely easy. You just set up the job and click 'schedule,' and then it knows what to do. It knows the difference between an update and an insert. All of the details are extremely well thought through where the user doesn't need to worry about it. I just have to click the button and I can trust that Census is going to do the right thing, even if I don't explicitly know what the configuration is off the top of my head."
Evolving with Census & Their Team
Since Fivetran has been with Census since the beginning, they've seen the transformation of the product throughout the years. Garegin says, "We've definitely seen a lot of progress from when we started using Census to now. They hear their customer and really think from a customer's point of view, and develop a product in a very thoughtful way."
Garegin and Saurabh both feel that this relationship with the Census team is what really took their experience to the next level. "I've just noticed how the team at Census has been super eager to help and is always available to answer questions," says Garegin. "If we ever don't understand something, or something needs to be changed, Census will help us resolve the issue."
"Absolutely," says Saurabh, "and in cases where we have identified a feature that wasn't already there, or if we needed help in any way, Census was ready to jump in and was able to deliver that support in a very timely way. So that really helped us not only to rely on the software, but also the team."
And that support from Census continues to help the team at Fivetran open doors to greater innovation and opportunities.
Talk to us
No more engineering favors or tickets. Stop waiting weeks for customer data that will drive revenue.